Builder Simulator for those who want to learn the profession of a builder. Thanks to this project, you can completely, independently build a house. Gradually master a variety of technologies. There are several levels of difficulty, on the simplest you will have tips and help, on the difficult one you will have to cope completely on your own. Here you can satisfy your zeal for construction work.
You can build not only ordinary houses. Create shops, industrial buildings. It is worth noting that all the necessary equipment and tools will be at your disposal. They are quite realistic. Use them wisely. It is necessary to ensure that construction materials are always in full on the construction site. Their absence can prevent work from disrupting plans.
You will be able to penetrate into the most diverse subtleties of this craft. Learn to knead the cement mortar, you should pay attention to the proportions. It just seems that the construction process is simple and similar to a game with a constructor. It is worth mentioning the graphic component. Visually, everything is presented quite nicely and realistically. Fans of this kind of simulators will appreciate it.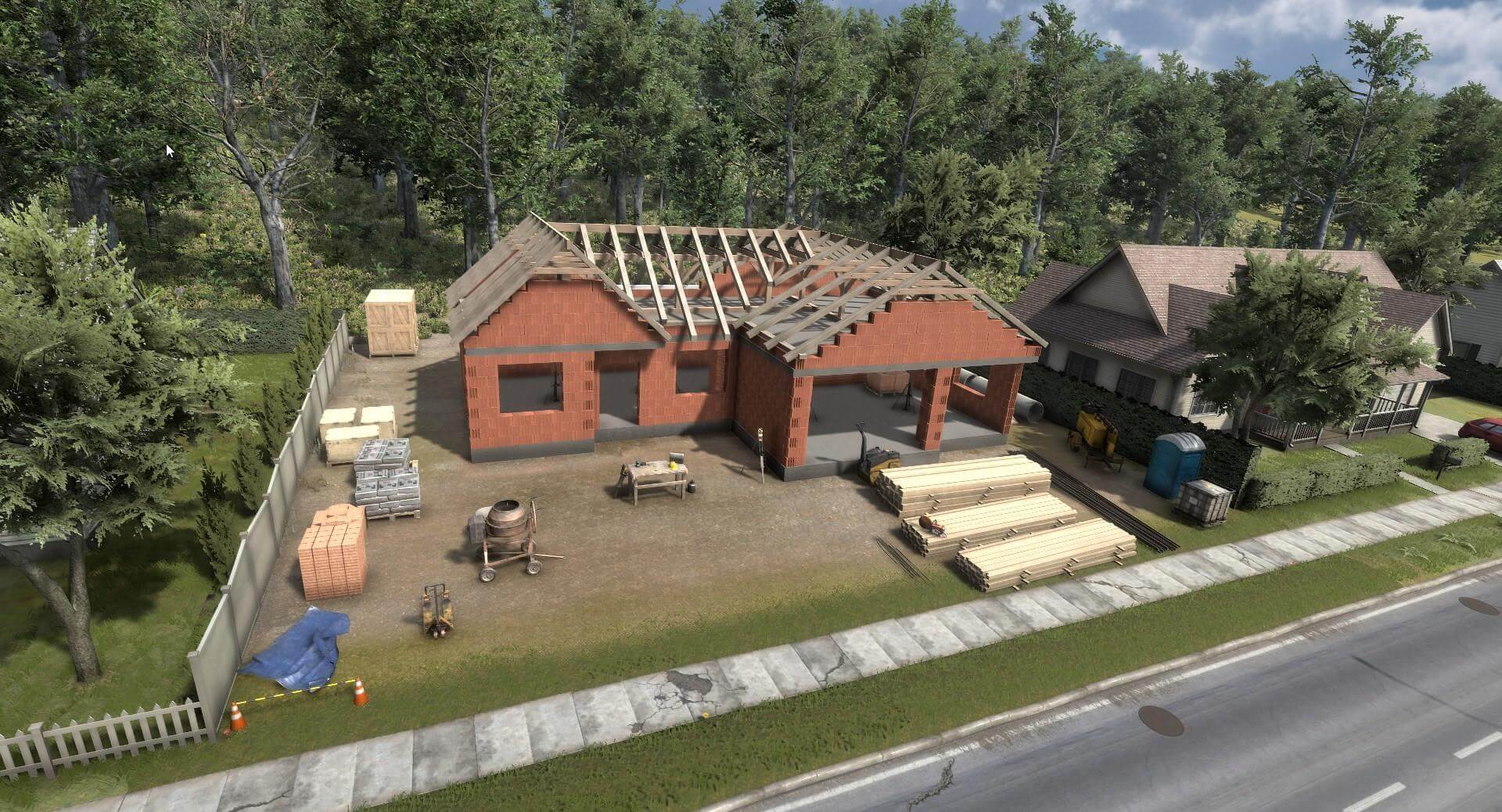 Information
Release date: 2022
Genre: Indie, Simulation
Developer: live motion games
Publisher: Live Motion Games, PlayWay SA
Text: Russian English
Sound: English
System Requirements
Windows: 7, 8, 10, 11 (32/64-bit)
Processor: i5 4460 / AMD ryzen 1600
Memory: 4 GB
Video card: NVIDIA GeForce GTX 760
Disk space: 9 GB