Cult of the Lamb puts you in an interesting position. You will be able to create a cult, provide a powerful creature with admirers, and also solve all the related problems and tasks. You have to find yourself in an interesting and diverse world. Everything looks nice, and the characters seem like cartoon characters, but don't be fooled, everything that happens is serious and the problems are not solved for children.
It is worth paying enough attention to the collection and use of resources wisely. Engage in construction, invest in various rituals. The rules by which this world exists are different from those familiar to us, but here it is quite possible to get comfortable and develop. Calmly indulge in construction and development, hordes of enemies and monsters will interfere with you. Battles will take place on a large scale and spectacular.
Your followers should be trained regularly, comprehend new knowledge. You will be able to explore new regions, discover secrets and travel. The gameplay is rich and interesting. Try yourself in a new role and show your talents as a strategist and manager. Everything is randomly generated and allows you to play the game repeatedly and get new experiences.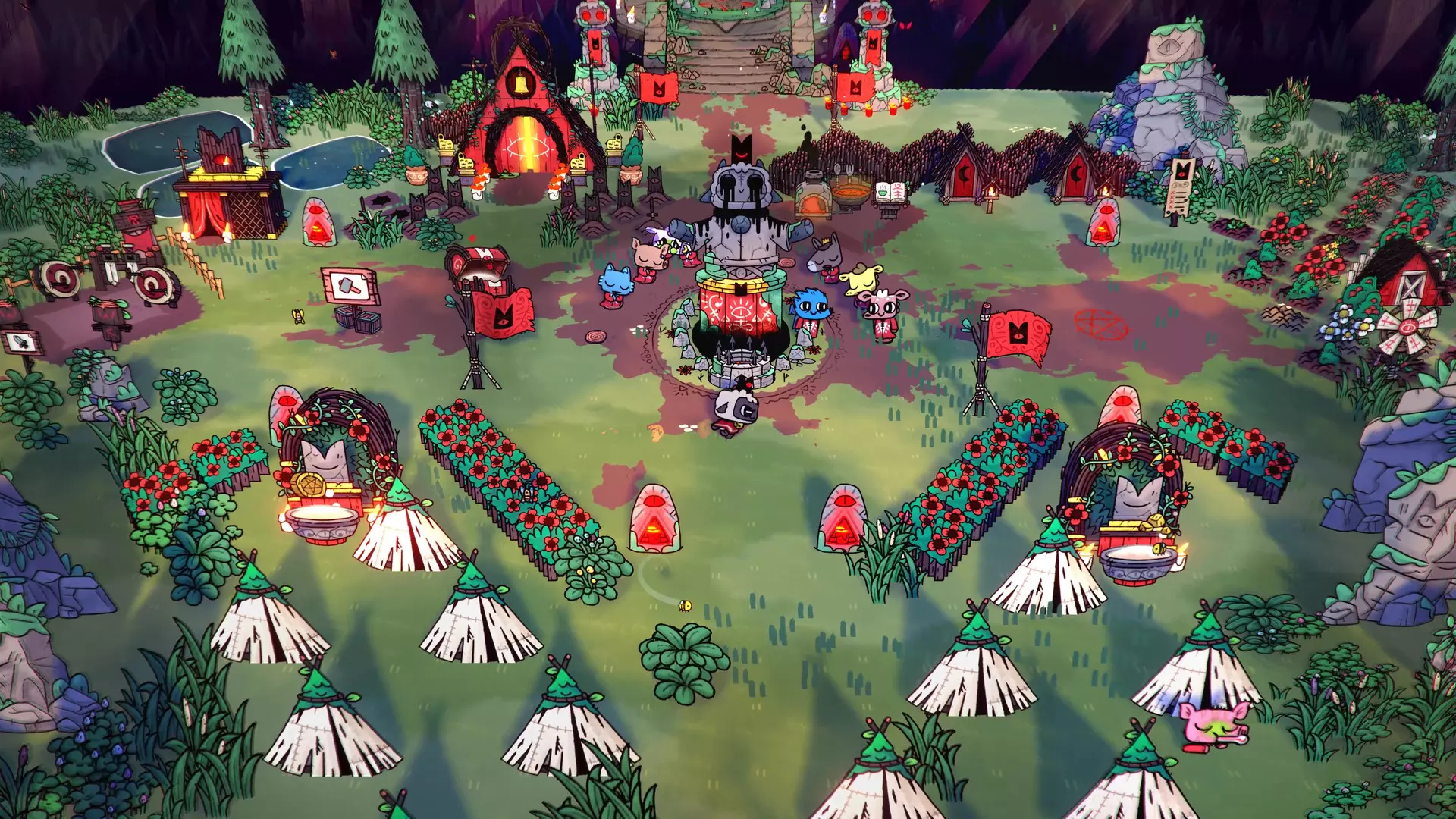 Information
Release date: 2022
Genre: Open World, Adventure, Simulation, Strategy, Action, Economy, Roguelike
Developer: massive monster
Publisher: Devolver Digital
Text: Russian, English, MULTi
System Requirements
Windows: 7, 8, 10, 11 (32/64-bit)
Processor: Intel Core i3-3240
Memory: 4 GB
Video card: GeForce GTX 560 Ti
Disk space: 2 GB