Deathloop will be a great gift for fans of shooters. The original approach of the authors makes the passage exciting. This is a story about professional killers, they were not lucky enough to get stuck inside the time loop, now they have to relive the same day endlessly. The only way to escape is to destroy all the main targets. The story is told cheerfully and looks quite fresh.
Each new attempt, even if not successful, is always an experience. It is worth trying to get it and increase the chances of success. Each new beginning of the day is an opportunity to gain new information, knowledge and more opportunities. Decide for yourself how to achieve your goal. You decide to resort to extreme measures, arranging a really impressive shootout or stealthily sneaking into an area of ​​interest to you.
It looks, everything that happens on the screen is realistic and quite impressive. You have to not only destroy the main targets, but also solve a huge puzzle created using a time loop. You can play on your own or invite a friend and arrange a competition in accuracy and the ability to quickly respond to unexpected attacks by the enemy.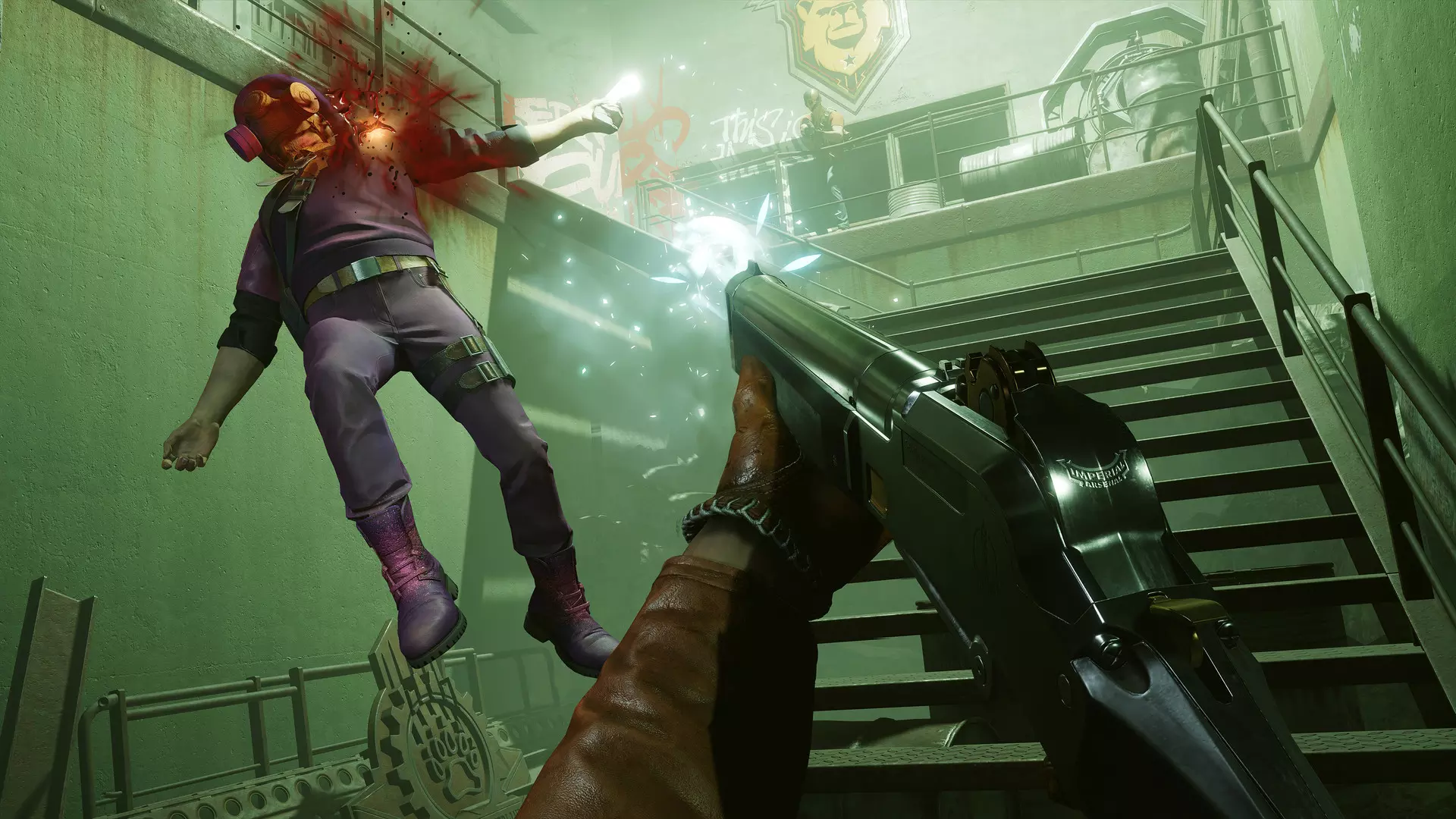 Information
Release date: 2021
Genre: Adventure, Stealth, Shooter, Action
Developer: Arkane Studios
Publisher: Bethesda Softworks
Text: Russian, English, MULTi
Sound: Russian, English, MULTi
System Requirements
Windows: 10, 11 (64-bit)
Processor: Intel Core i5-8400 2.80GHz / AMD Ryzen 5 1600
Memory: 12 GB
Video card: Nvidia GTX 1060 (6GB) / AMD Radeon RX 580 (8GB)
Disk space: 30 GB