Far Cry 6 will offer to visit an interesting state. There is a serious confrontation between the local representative of power and the rebels. All this looks realistic and frightening. The only good news is that Yara is a fictional country. This is the sixth edition. The release of each becomes an event in the world and always attracts the attention of gamers and critics. You have to fully feel the atmosphere of what is happening on the screen. The main task will be to overthrow the dictator and free the people. The history of the modern revolution with all the realities and nightmares.
The central character will be Dani Rojas, a resistance fighter of a terrible regime. There are a lot of weapons in the vastness of the project, choose what suits your needs and style of play more. There are even homemade ones. The authors will provide an opportunity to play on a large, spacious map. If you wish, use different modes of transport. You can ride a horse or a tank.
Take action to achieve your goal and enjoy the exciting and impressive gameplay. With the release of each next part, the series grows and gives fresh impressions, each time demonstrating provocative elements.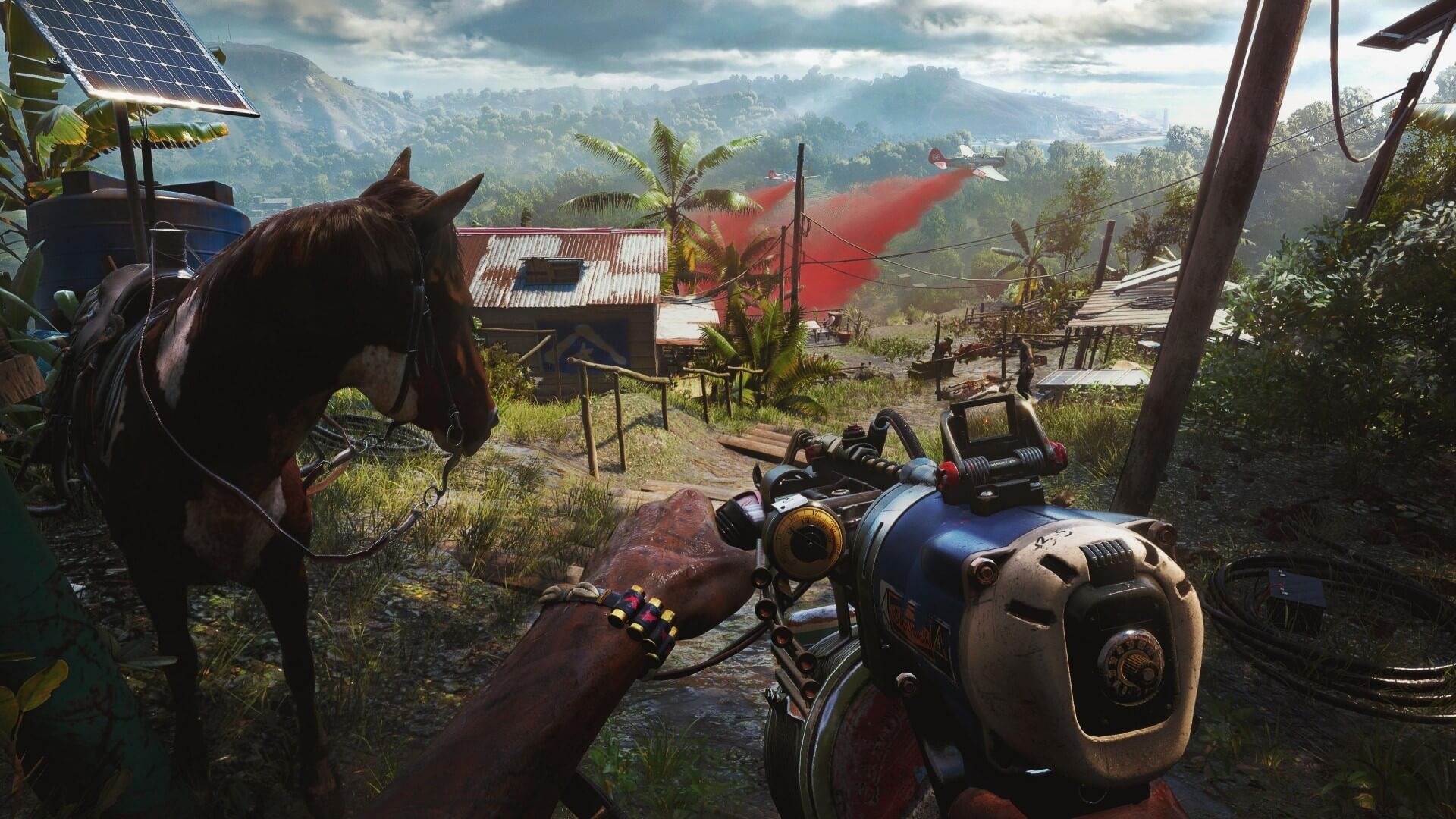 Information
Release date: 2021
Genre: Survival, Open World, Adventure, Stealth, Shooter, Action
Developer and Publisher: Ubisof
Text: Russian, English, MULTi
Sound: Russian, English, MULTi
System Requirements
Windows: 10, 11 (64-bit)
Processor: Intel Core i5-4460 / AMD Ryzen 3 1200, 3.2 GHz
Memory: 6 GB
Video card: Nvidia GTX 960 / AMD RX 460 4 GB DirectX 12
Disk space: 80 GB