Goat simulator 3 is a third-person arcade adventure that invites you to go on an exciting journey as a virtual goat named Pilgor. Yes, the new part of the adventure allows you to play as a goat, which is no less crazy than its relatives. You will need to go to the open spaces of the city and try to do everything to have fun, scare the miserable little people and try to complete all the tasks. To do this, you just need to download the Goat Simulator 3 torrent on your PC and you can hit the road. A portion of references to other games, madness and many other situations will abound.
More diverse freedom
The main feature of the gaming adventure is freedom, which will not be limited. You have to use the familiar functions of jumping and butting to start hunting people. They can be thrown, frightened or hunted, trying by any means to achieve a favorable result. In addition, you will find a large collection of customization elements that will allow you to uniquely your goat. A variety of themed clothes, accessories, tattoos and much more, all this will allow you to make the main character not only unique, but also interesting. Therefore, you can safely achieve a good result and try by any means to get fun, good mood, etc.
You will surely enjoy the simulator of this madness and allow you to relax. Explore the city, use a variety of customization elements and just have fun. The city has large open spaces, it is possible to chase different people and even use a kind of weapon. But you will learn about this personally, you just need to download Goat Simulator 3 via torrent for free and you can go on an adventure.
Features of the game
Huge virtual city with many interesting places.
Limitless functionality for hunting people.
Various tests and puzzles.
Lots of variety of fun.
Rich customization system.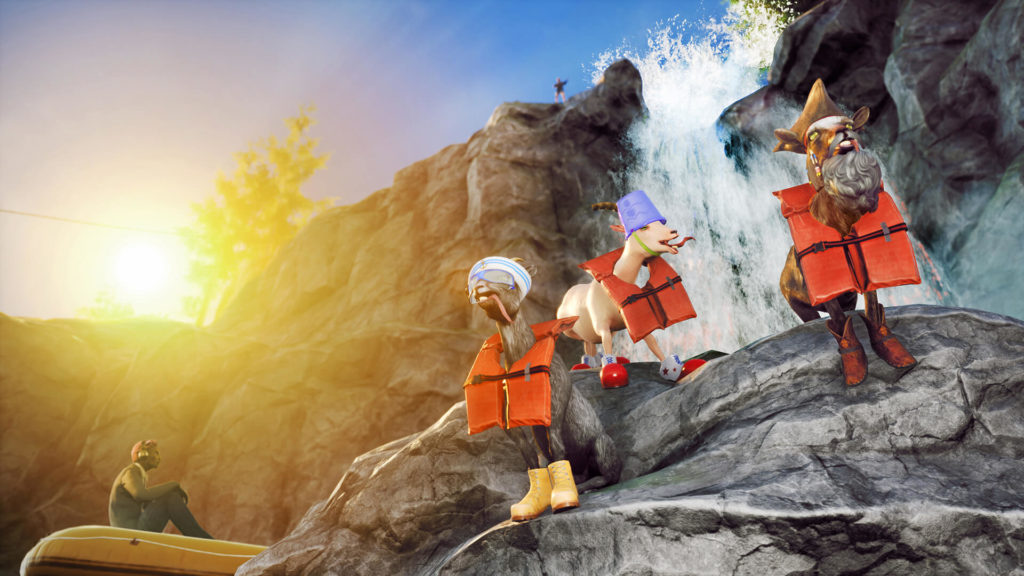 Game info
Year: 2022
Genre: Action Games, Adventure Games
Developer: Coffee Stain North AB
Version: 1.0.1.0_210769 Full (Last)
Interface language: English, Russian
Tablet: Present
Minimum system requirements
Operating system: Windows 10 (64bit)
Processor: i5
Memory: 8Gb
Video card: 1050 GTX Ti
Hard Drive Memory: 7Gb