If you are using video cards for mining and you want your rig to run stable, it is very important to have a good motherboard. Many problems with multiple graphics card settings can be resolved by enabling the correct motherboard settings. But sometimes the settings alone may not give you optimal results. In many cases, you need to flash your motherboard BIOS.
BIOS - Basic Input / Output System... This is software written on a small memory chip on the motherboard. BIOS firmware is usually supported from a file on a CD or USB stick. Flashing the BIOS is similar to updating the software in your operating system, but it's a different process because the BIOS software is not stored on the hard drive, but on a chip on the motherboard.
There are several reasons NOT to flash the motherboard BIOS. But as miners, you will probably need to do this because you cannot get the motherboard to recognize your 6th or 7th graphics card, or because you bought the latest processor that is not supported by your current BIOS, but is supported by its newer version. If everything works well, updating the BIOS is NOT recommended.
DENIAL OF RESPONSIBILITY: Before proceeding, you should understand that flashing the BIOS may cause the motherboard to become inoperable and you will no longer be able to use it. In addition, the warranty will be void in most cases. We will not take any responsibility if your motherboard is damaged.
There are two important things to observe when performing BIOS flashing procedure:
1. Choose the correct BIOS for your motherboard from an official source!
2. DO NOT turn off the computer during the firmware procedure!
These are the two most risky steps in firmware. Everything else is not critical for your motherboard.
Step 1: Finding the correct BIOS.
The easiest way to find your motherboard BIOS is to go to the manufacturer's website and look for your motherboard model name or motherboard product page. If you have a motherboard box, check the EAN or serial number to find the exact model - different motherboards may have the same model name but different revision numbers. Make sure you check the revision (or version) number carefully. Example for ASUS.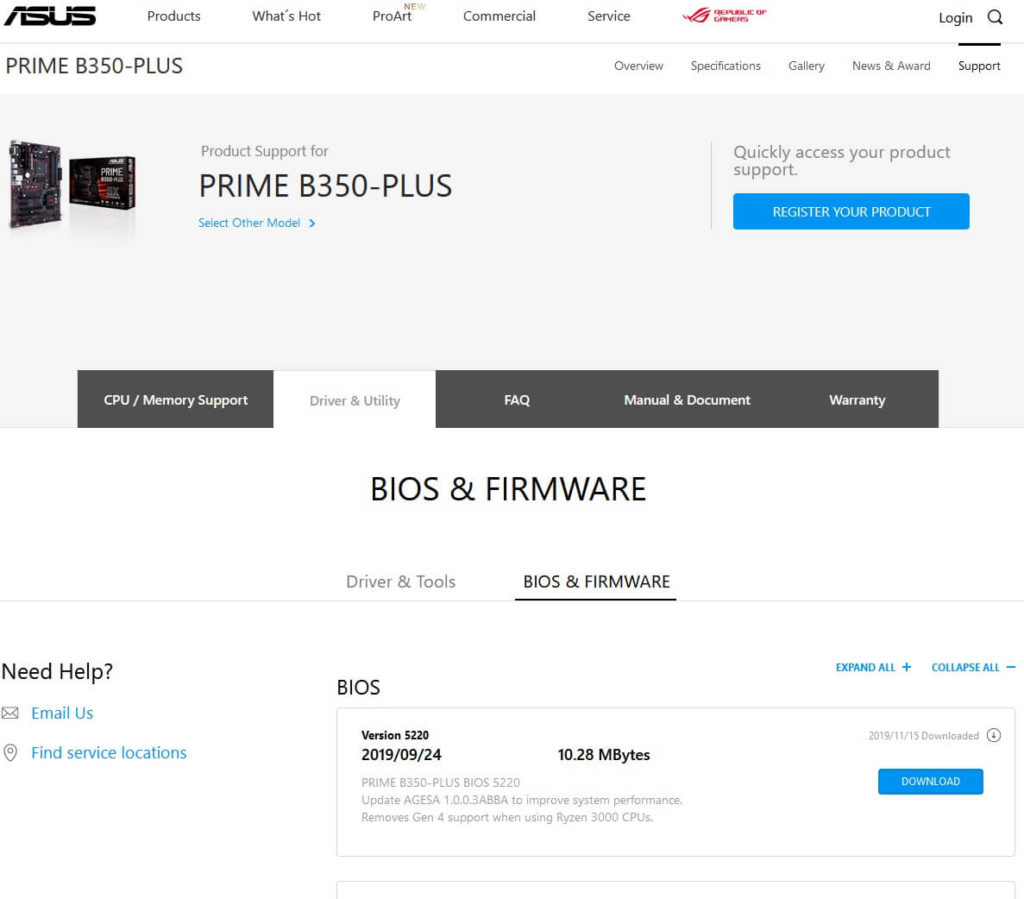 Step 2: Boot BIOS.
You must download the latest firmware. ВPlease check carefully if you are downloading the correct BIOS for your model (and revision)! If you update the BIOS with the wrong firmware, you may damage your motherboard.
Copy the content to a USB stick. We suggest using a clean, file-free USB stick (FAT32 format).
Step 3: Flash BIOS.
In this guide, we use an ASUS motherboard. If you are using any other motherboard from another manufacturer, the process may be similar, but what you see on the screen may be different. Use this guide for reference only.
1. Copy the downloaded file to a USB stick.

2. After you have copied the BIOS to the USB stick, restart your computer. While the computer starts up, keep pressing END or F12 on your keyboard until you get to the BIOS. You can check the exact motherboard model and current firmware version here. Please select "Advanced Mode" or press F7.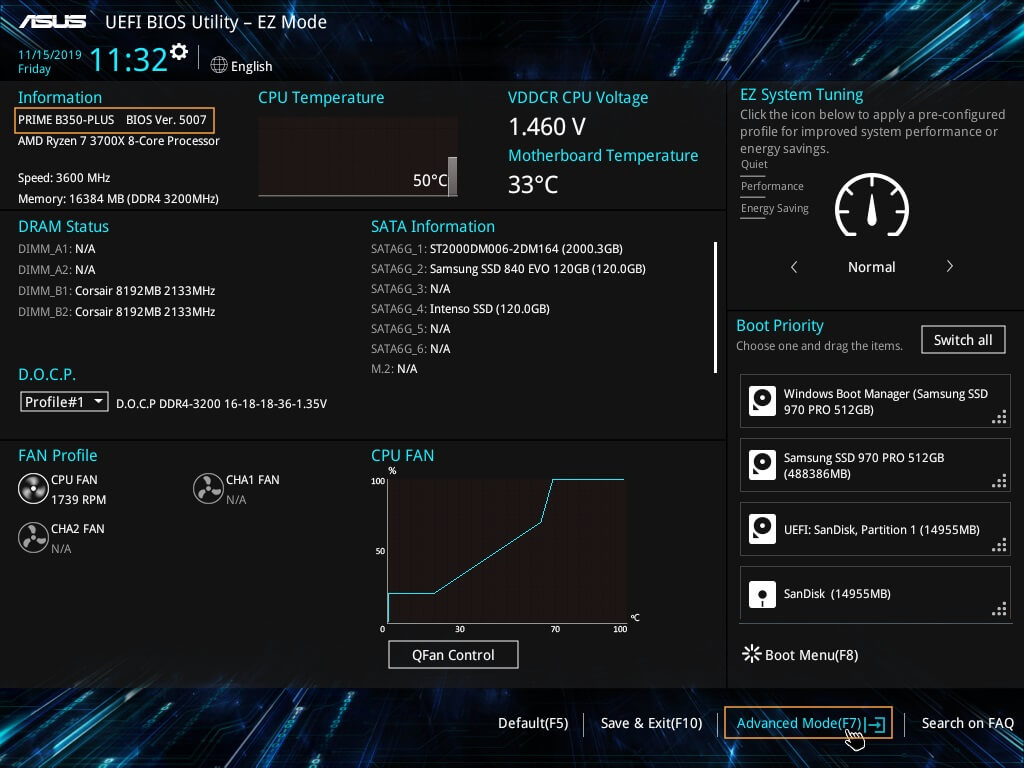 3. Go to the tab "Tool"and then Flash 3 utility... Please note that this step will be slightly different for each motherboard manufacturer.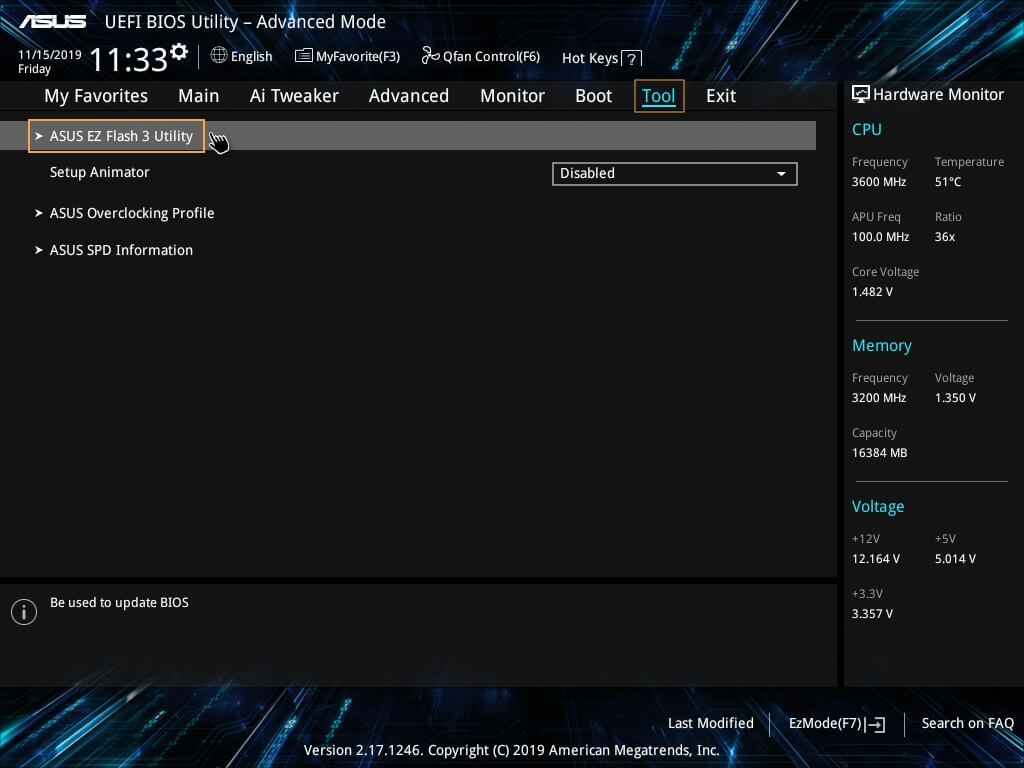 4. Select the update method via storage device.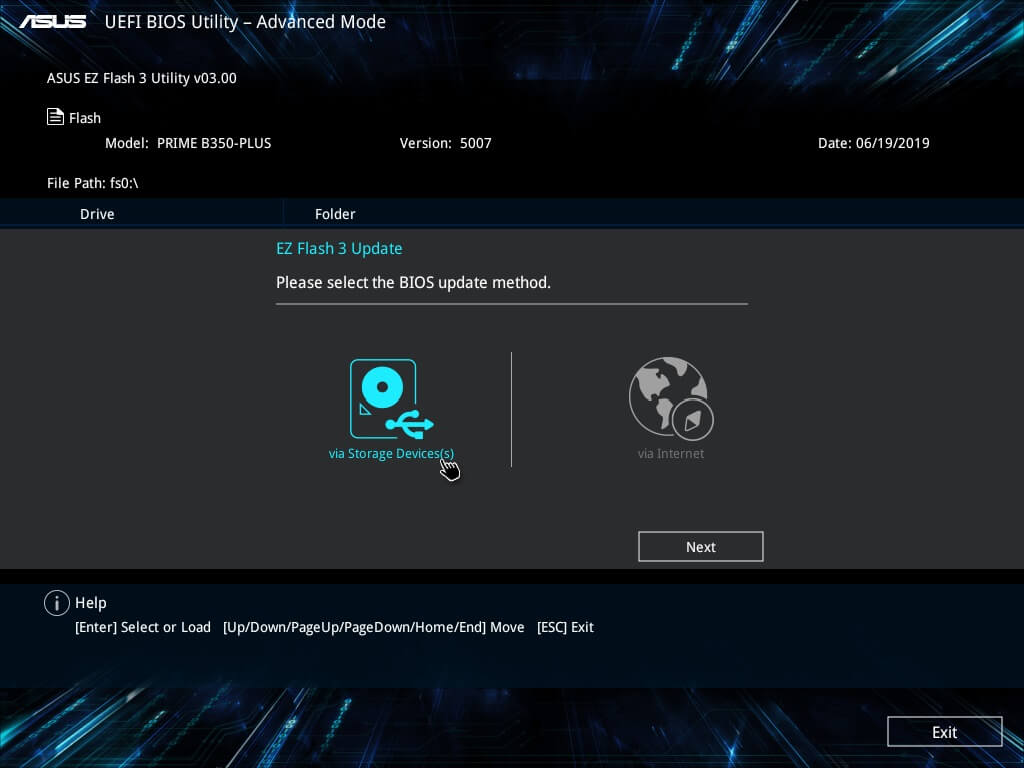 5. Find the file .CAP on your storage device and select it.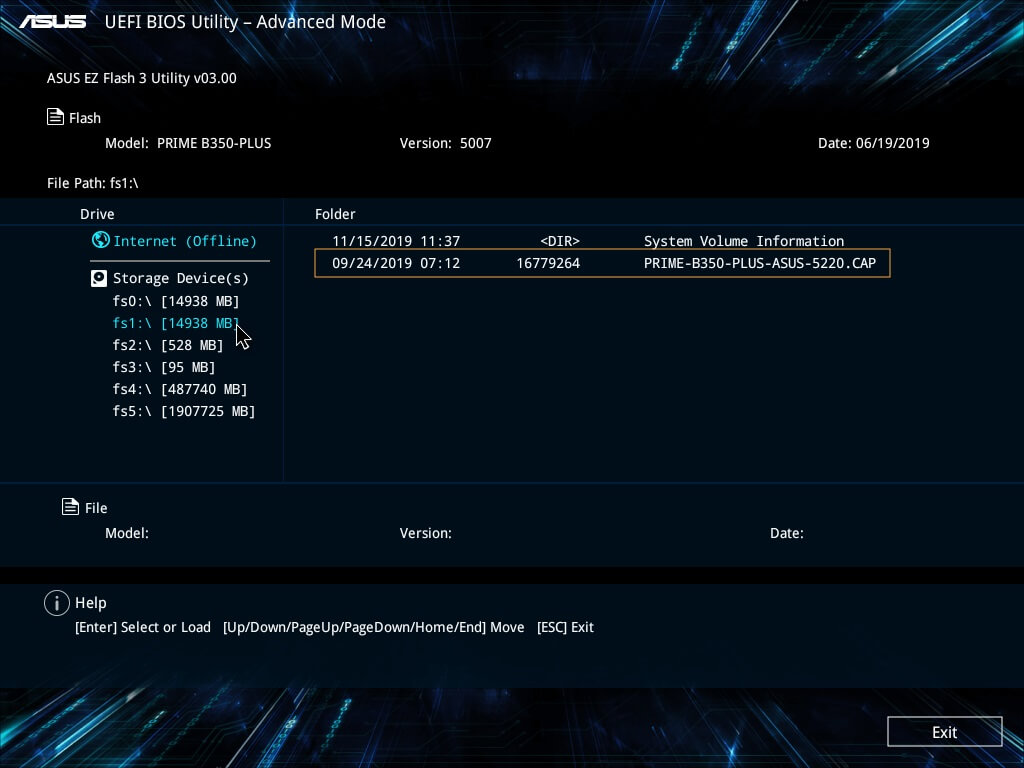 6. Check the BIOS file you are about to flash and click YES if it is correct. After you press YES, the firmware will start.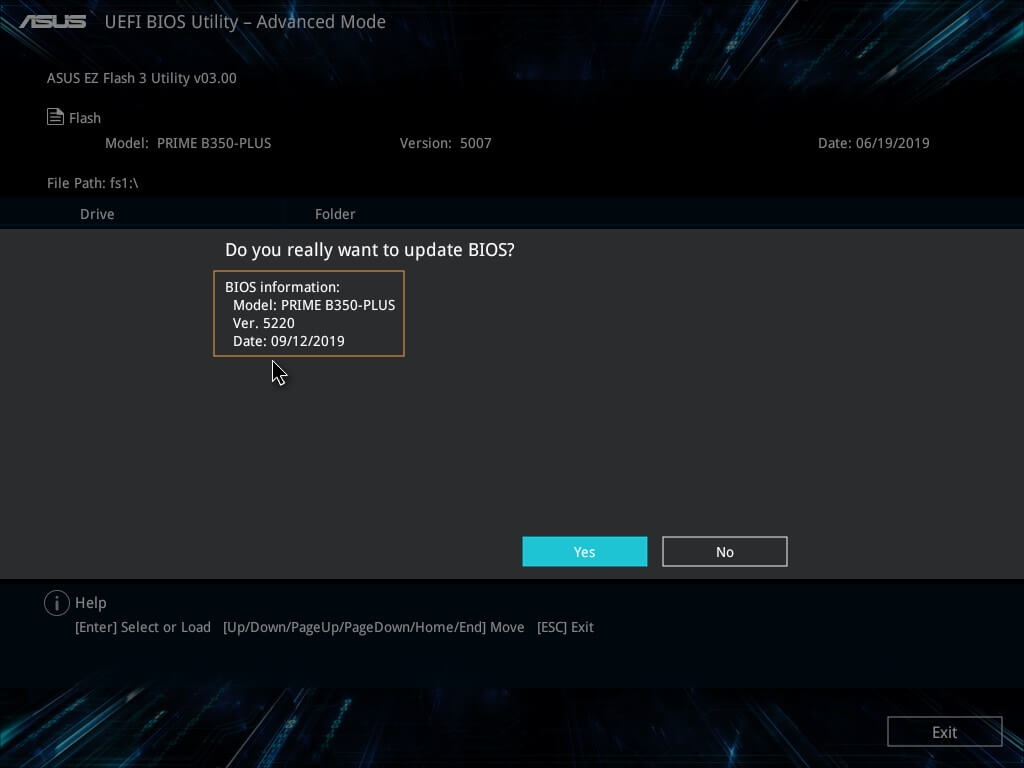 DO NOT turn off your computer while flashing BIOS! This can damage your motherboard and make it useless.
After flashing is complete, your computer should restart with the new BIOS.