Windows "Format" command in Explorer cannot delete partitions. Therefore, you can use the command DISKPART from the command line to remove the partitions of the USB stick and format it.
You will lose all data on your USB drive if you make a mistake. We are not responsible for any data loss.
We recommend that you only connect one USB stick at the time of formatting and deleting partitions. This way, you won't format the wrong USB drive by mistake.
After plugging your USB drive into your PC, follow these steps to format and remove all partitions from your USB:
1. Launch Command Prompt: Click Windows Start, type cmd and press the Enter key.
2. Enter diskpart in the command prompt window and press enter. (Agree to User Account Control UAC to proceed)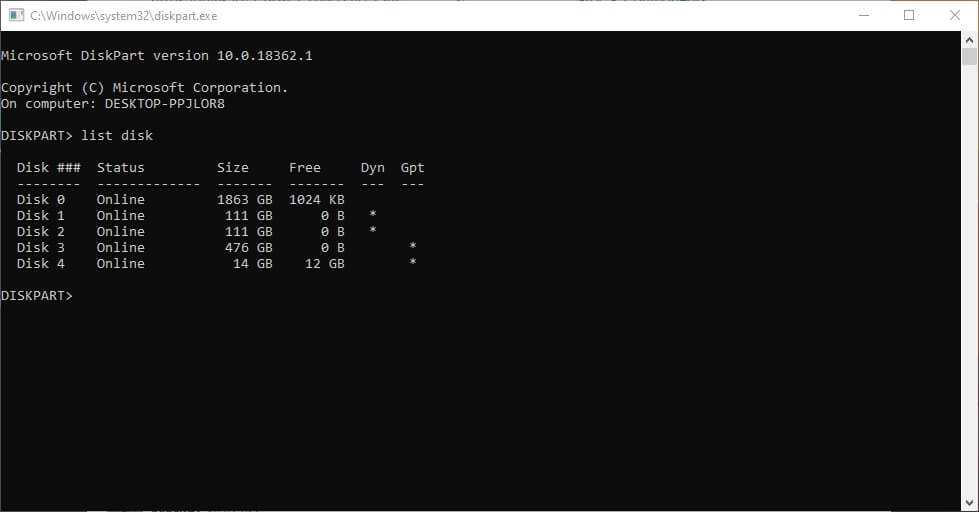 3. Enter list disk and press enter. This command will show you all drives on your PC. Identify your USB drive by its disk size. In the image above, we can see that the Disk size is 4-14 GB. This is the USB drive that we want to format.
4. Enter select diskNWhere N Is the drive number of your USB drive and press enter. In our case, we enter select disk 4... This will select your USB drive. Make sure you select the correct drive!
5. Enter clean and press enter.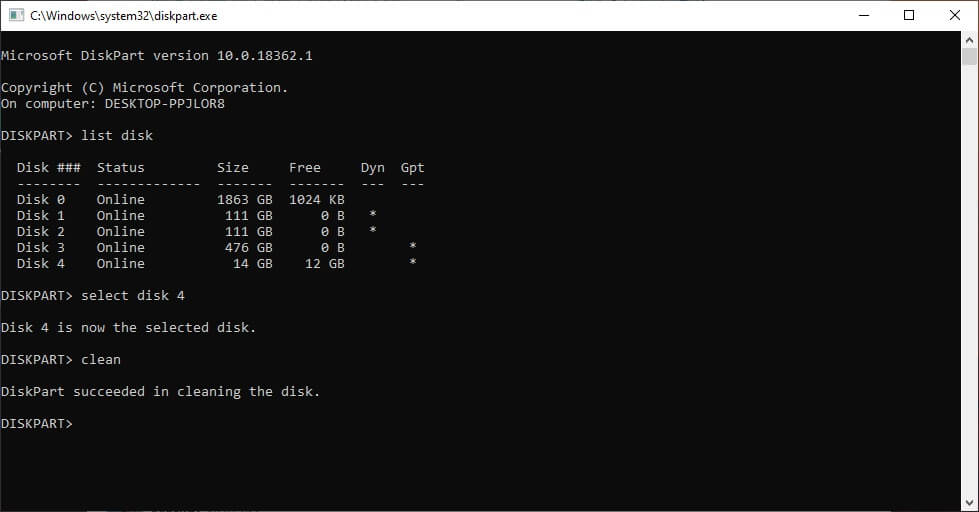 6. Right-click on the Windows Start button at the bottom left of the screen and click on "Disk Management".
7. At the bottom of the window, find your USB drive. It will most likely have the same disk number as the disk number in step 4.
8. Right-click on the unallocated space and select Create simple volume.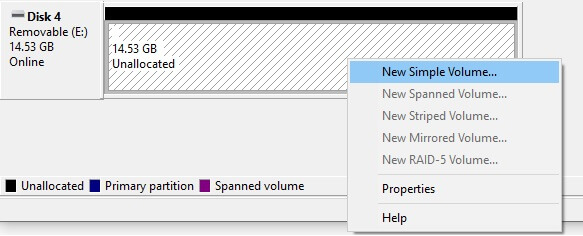 9. Continue until you reach the Format Section page. Here you can give your USB drive the desired name.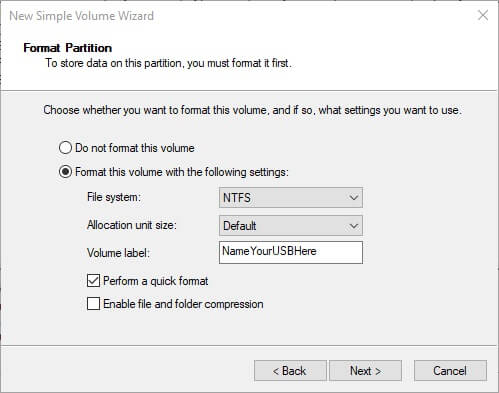 10. Click Next и Finish.