Human: Fall Flat - an original computer game with nice graphics that will take you to the mysterious dream of our protagonist and take you through a huge world with many secrets. As soon as you find yourself in this rather strange dream, you will immediately face a number of obstacles in the form of varying degrees of puzzle difficulty. You must be careful and calculate every step, because one mistake will take you to the beginning of the game. The world around will be surreal, but the authors took care of full compliance with the laws of physics. Each object in the game lends itself to interaction, and puzzles can be solved in several ways, so it will definitely not be boring. Here you will have complete freedom of action, since you will independently decide where to go and what to do. There will be more than enough paths, so here you can spend a fairly long period of time.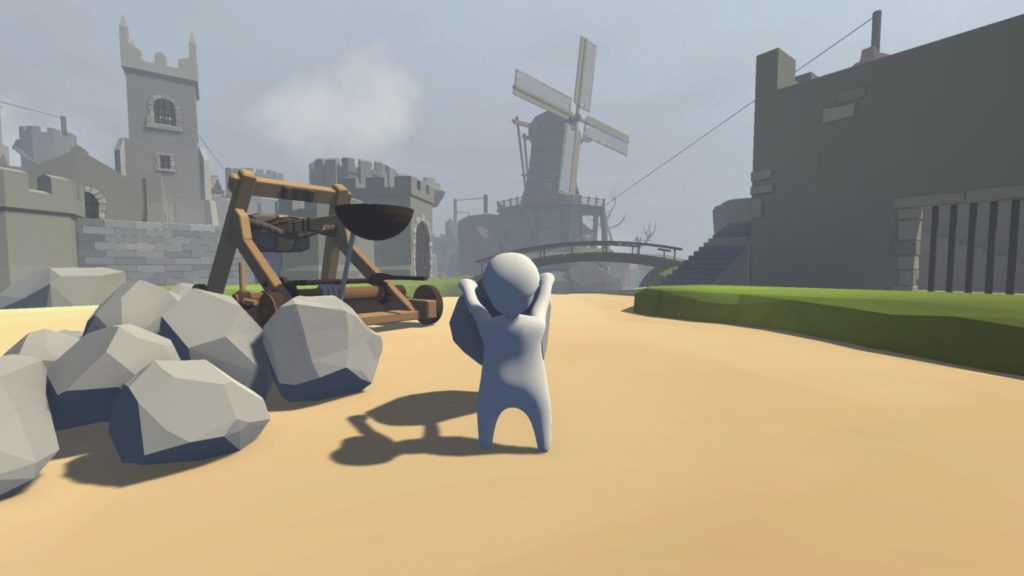 Game info
Year: 2016
Genre: Adventure Games, Indie
Developer: At Brakes Games
Version: v1078001 Full (Last) + All add-ons
Interface language: English, Russian
Tablet: Present
Minimum system requirements
Operating system: Windows XP, 7, 8, 10
Processor: Intel Core2 Duo
Memory: 1Gb
Video card: GT 740
Hard Drive Memory: 0.5Gb
How to play online:
2.1) We start Steam, we enter into any account.
2.2) The game is launched by the Human.exe or Human-LAN.exe file (for playing on a local network).
Creating a server for the game:
3.1) Play => Online => Host => We are waiting for the players and start the game.
Connection to servers:
4.1) Play => Online => Select a host and click Join.