Model Builder takes car model building to the next level. For some, this is a great way to spend time, an entertaining hobby. Collecting models of miniature cars that exactly repeat the originals is quite entertaining. This work will require the use of imagination, demonstrate accuracy and the ability to think, and help develop perseverance. What happens within the framework of the project repeats the actual process of creating each instance. This is not a cheap pleasure, and with this game project, you do not have to spend money on paints, glue, plastic parts kits, airbrush and more.
Build each plane and car from scratch. You can go further and put a valuable specimen in a diorama. It will look even more impressive. The authors of this unusual game project will delight you with a large assortment of models, a huge toolkit. It can keep you entertained for hours.
There is a huge variety of content that can be unlocked. Your virtual workshop will gradually be filled with new models, you will be able to diversify the arsenal of fixtures and tools. A great way to spend time, peaceful and meditative. Gather an impressive collection.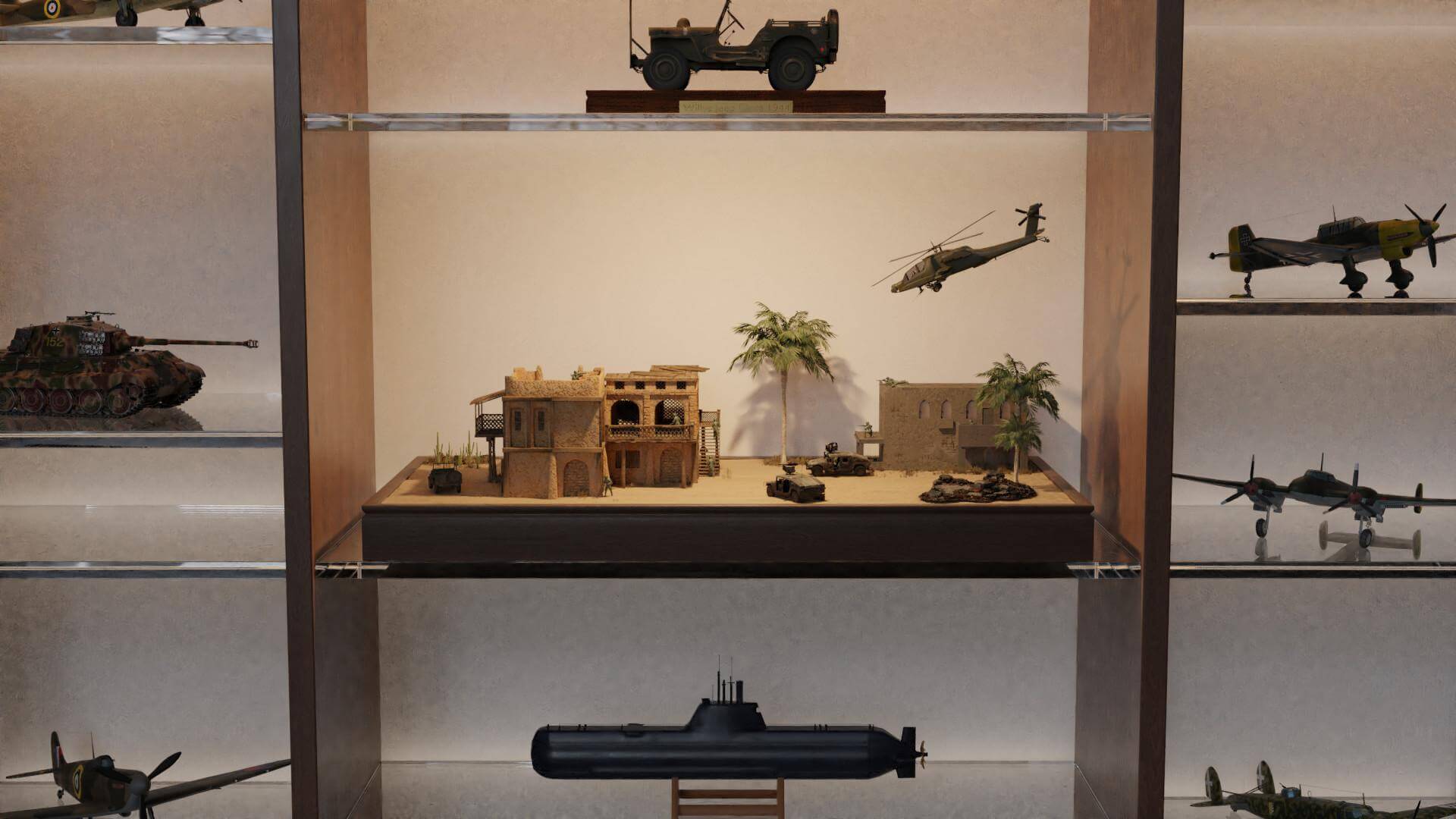 Information
Release date: 2022
Genre: Indie, Sandbox
Developer: Kuba Wojcik, Moonlit SA
Publisher: Moonlit SA
Text: Russian, English, MULTi
Sound: English
System Requirements
Windows: 7, 8, 10, 11 (64-bit)
Processor: Intel Core i3 3,20GHz
Memory: 4 GB
Video card: GeForce GTX 560
Disk space: 4 GB