Pummel party is an exciting and full of fun game that was presented in the action genre with arcade elements. Here you can have a great time in the company of your friends, playing up to four people. There is also a single player game that will allow you to hone your skills. At your disposal will be a fairly large-scale arsenal of completely unthinkable and absurd items that you will constantly use in battles with insidious opponents. You will lead fierce resistance both with friends and with artificial intelligence, which will also not be easy to cope with. It is possible to play in general multiplayer over the network, or connect to local multiplayer. There are several exciting game modes here at once, and you will definitely be pleased with the presence of mini-games that will greatly diversify your pastime. In online and local multiplayer, you will go with friends to a colorful world, where you will destroy friendship, killing one after another, using various kinds of objects. Mini games can be either simple board game or a whole mission, which will be quite difficult to complete. There are more than enough opportunities for the player, and there is also a beautifully executed visual component.
How to play online:
2.*) Install Network Fix from Multiplayer folder
2.1) Launch Steam.
2.*) One time: Add the free game Cube Racer to your Steam account (Start - Run (or Win + R) => steam://install/705210 (after downloading the game can be deleted)
2.2) Open PummelParty.exe.
Creating a server for the game:
3.1) Playing online => Create Game => Create => Drive game settings and server parameters => Send a friend an invitation to the game (via Steam Invitation in the upper right corner of the game) => We are waiting for readiness and start the game.
Connection to servers:
4.1) We accept an invitation through the Steam friends system.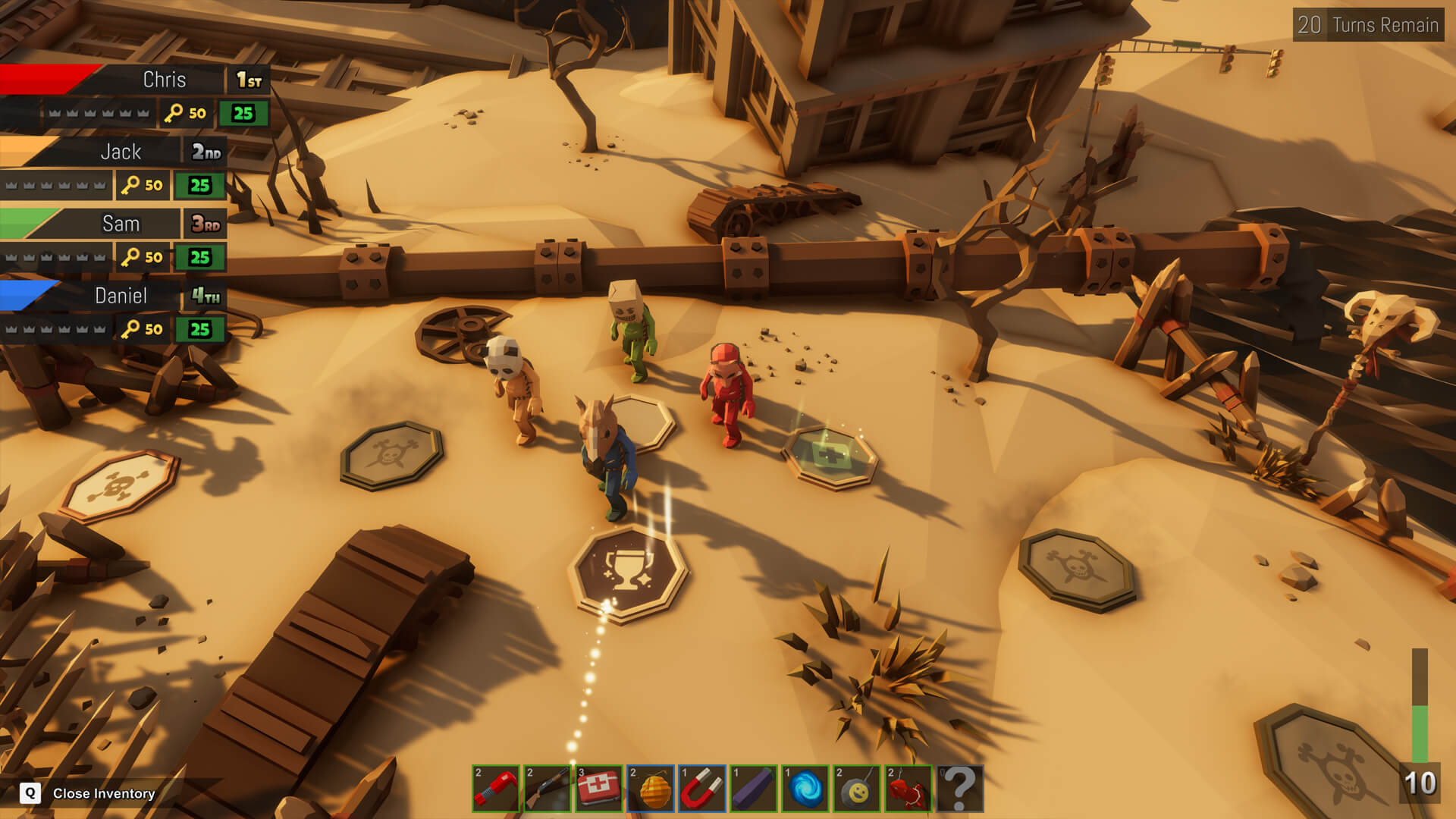 Game info
Year: 2018
Genre: Action, Casual, Indie
Developer: Rebuilt Games
Version: v1.11.2h Full (Latest)
Interface language: English
Tablet: Present
Minimum system requirements
Operating system: Windows 7, 8, 10
Processor: 2.4Ghz dual-core
Memory: 3Gb
Video card: GeForce GT 8800
Hard Drive Memory: 1Gb