Suspects: Mystery Mansion will delight those who consider themselves gifted with good intuition. It is worth trying to oppose the insidious killer. It is interesting to play, sometimes the intrigue remains until the end. There is a built-in voice chat, but as far as your comrades are honest, someone will probably want to stick a knife in the back! The game resembles another game project with a similar concept, but presents quite a few interesting innovations, nice skins and design details. Become more individual.
We are going to the Mysterious Mansion in the best traditions of the detective genre. Here you need to be agile and attentive. Try to notice the details, collect evidence and act thoughtfully. You can discuss your find with other players. There are eight game modes, and they are quite different from each other. You can choose the clarity of action or complete chaos. It's up to you, but we advise you to try everything. Unique abilities are available in non-fast modes.
Note the cute graphics and cartoonish design. It seems that such cute little animals are not capable of bloody atrocities, but appearances are rather deceiving. Try to guess who is hiding under the mask, just a player or an insidious criminal pretending to be a peaceful character...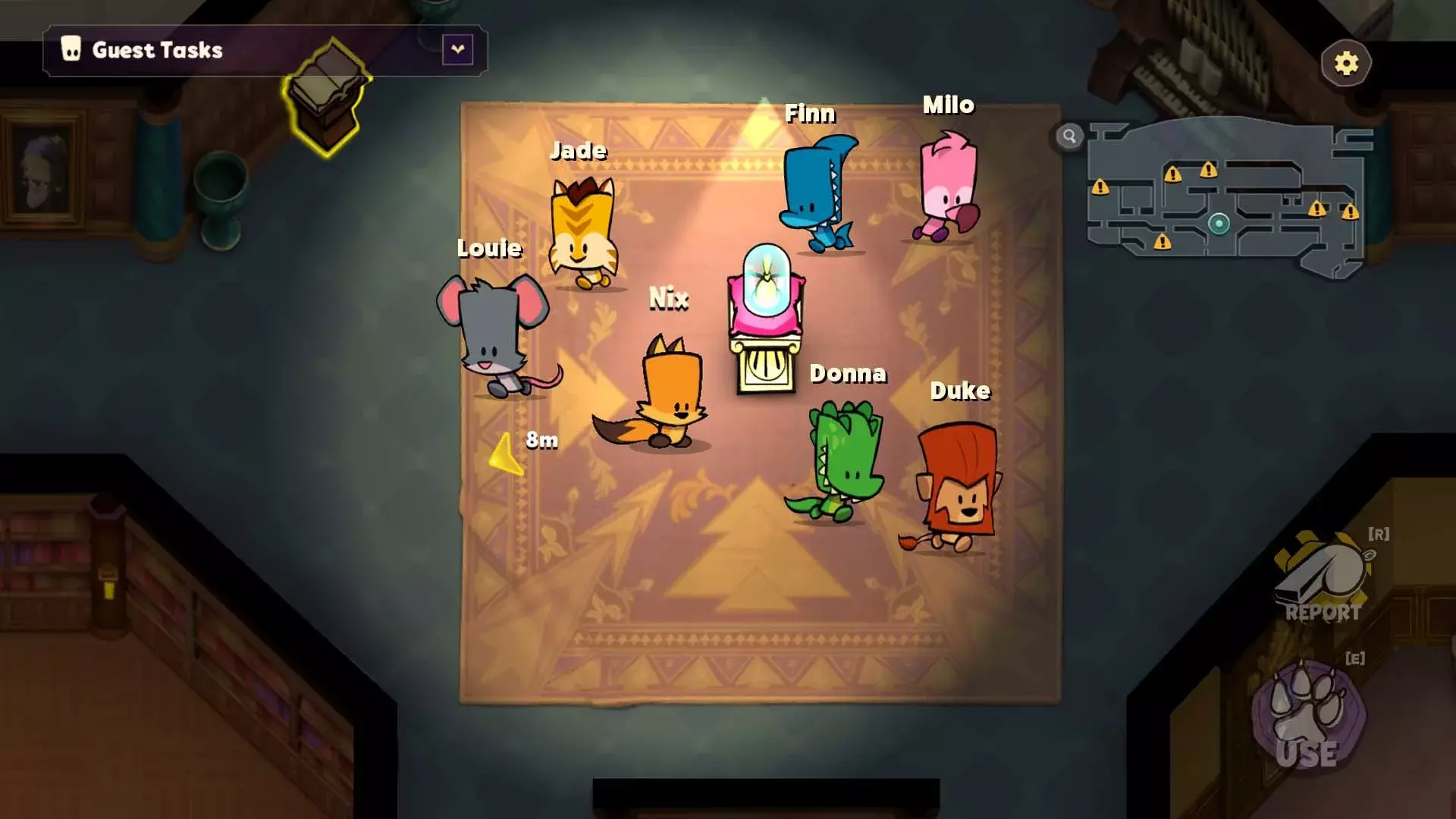 Information
Release date: 2021
Genre: Strategy, Action
Developer and Publisher: Wildlife studios
Text: Russian English
System Requirements
Windows: 7, 8, 10, 11 (64-bit)
Processor: SSE2 instruction set support
Memory: 1 GB
Video card: DX10 Support
Disk space: 600 MB