Totally Accurate Battle Simulator is a funny and fun project. Epic battles and battles take place between curious models of silly little men. The authors of TABS suggest trying to fight in different periods of time, periods of global history, but you can be sure it will be funny. The little people evoke sympathy, but not for long.
Completely accurate combat simulator - the name contains sarcasm. Of course, this is the most unrealistic thing that could be done. Events will unfold over a small area. It doesn't matter if you go with a club to a mammoth or orderly rows of knights to the same equipped opponent, at the beginning everything looks quite promising. Do not overestimate your wards. These guys behave like a bunch of ragdolls, occasionally imitating convulsions or dragging behind a projectile.
Of course, all this disgrace is provided by a peculiar version of TABS physics, operating in the vastness of this island floating in the air. The game creates a pleasant impression with solid graphics, excellent design and a luxurious arsenal of weapons. This is a project that was taken seriously, despite its fun content.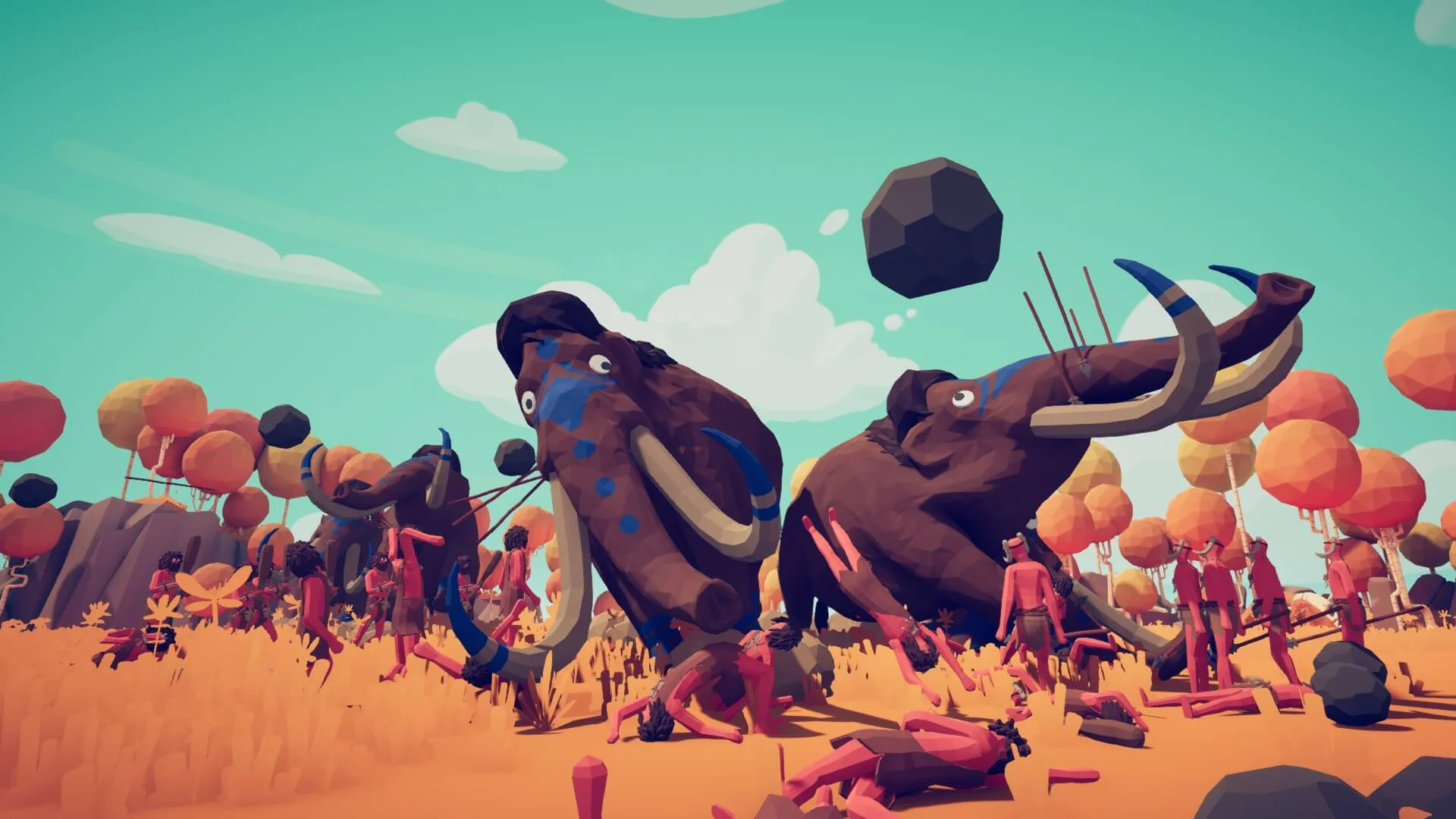 Information
Release date: 2021
Genre: Indie, Sandbox, Adventure, Simulation, Strategy, Action
Developer and Publisher: landfall
Text: Russian, English, MULTi
System Requirements
Windows: 7, 8, 10 (64-bit)
Processor: Intel Core i5-2400 3.1 GHz
Memory: 8 GB
Video card: NVIDIA GeForce GTX 670
Disk space: 5 Gb