Victoria 3 - this is another series of entertaining strategy, the events of which cover the period of the 19th century and the beginning of the 20th century, where players will be able to create an excellent society by choosing one of the states they like.
There are no single rules!
In a period when humanity has experienced major changes, you have to take on the responsibility to build a prosperous state. You will have to take care of your people, satisfying their needs and desires in order to avoid uprisings and various riots. It will be necessary to develop the right social and economic policy, to monitor society and introduce innovations in the field of technology. We invite you to learn all the complexities of government and download Victoria 3 torrent on your PC.
Act on your own
It must be taken into account that each country is endowed with its own unique technology, economy, methods of government and ideology. Also, you need to remember about crime, which will need to be eradicated, support your army and do everything possible to build a prosperous society.
Key features
Lots of direct control mechanisms.
Graphics updated.
The interface and controls are simplified.
Unique gameplay.
If you are fans of strategic and economic games, and you liked the previous parts of this project, then you should definitely try downloading Victoria 3 torrent for free.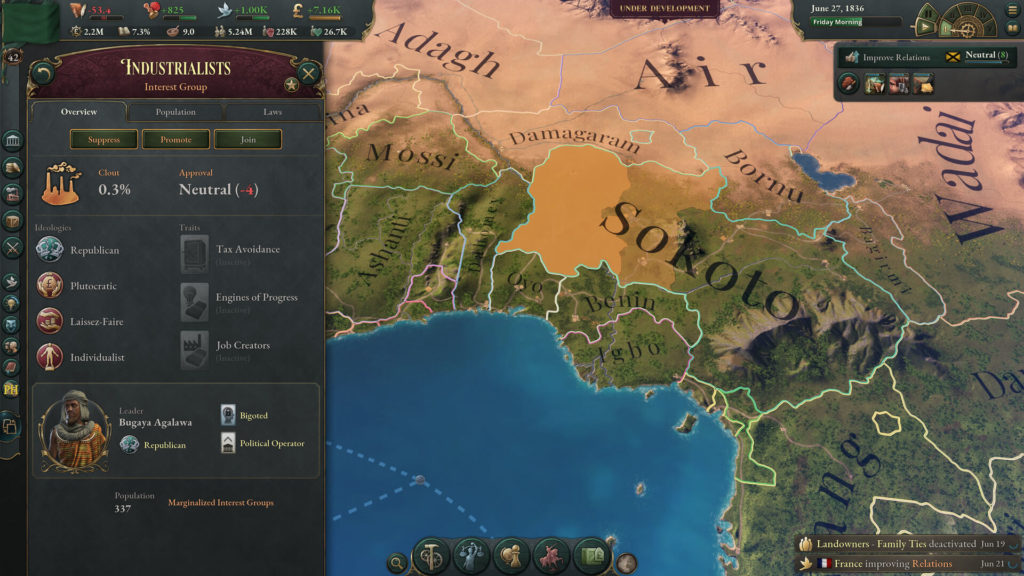 Game info
Year: 2022
Genre: Simulation, Strategy
Developer: Paradox Development Studio
Version: 1.1.2 (Build 10116461) full (Latest)
Interface language: English, Russian
Tablet: Present
Minimum system requirements
Operating system: Windows 10 (64bit)
Processor: Intel Core i3
Memory: 8Gb
Video card: GTX 660
Hard Drive Memory: 8.7Gb