Weird West takes us to the West, to the world of westerns, magic and weapons. This is a special atmosphere, here the usual characters of films and adventure novels, sheriffs, cowboys, coexist with magicians and strange creatures. Pretty unusual setting. It is worth trying to go in search of adventure within it. You have to go quite a long way if you wish to explore everything that is happening around.
Please, each passage will be unique, and you will be able to test your strengths and abilities repeatedly. Your actions, the decisions you make, the conclusions you draw, push the story in a completely new direction and naturally influence its development. This is a huge sandbox, you will see the variety and unexpected twists in this story.
Pass all the tests in your own, unique style. Everything is sensitive to you. It's palpable and quite interesting. An endless field for experiments and interesting adventures. Gradually, the plot is being created before your eyes. All characters pursue their own goals and are ready to stand in your way at any moment. Act on your own or assemble your own unique squad. In any case, it will be a very entertaining journey.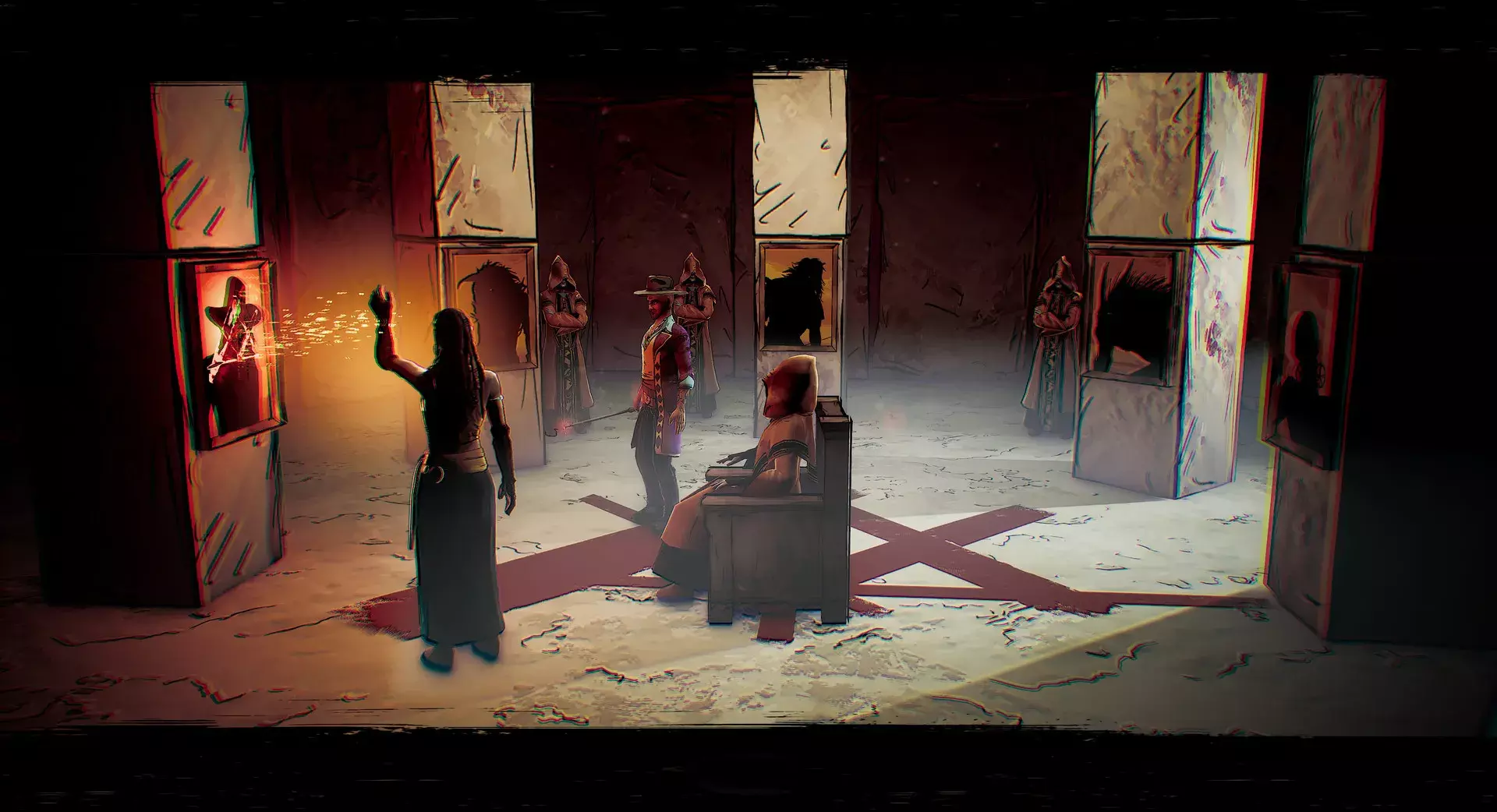 Information
Release date: 2022
Genre: Indie, Adventure, Shooter, Action
Developer: wolfeye studios
Publisher: Devolver Digital
Text: Russian, English, MULTi
Sound: English
System Requirements
Windows: 10, 11 (64-bit)
Processor: Intel Core i5-2380 / AMD FX-6100
Memory: 6 GB
Video card: GeForce GTX 650 Ti / Radeon HD 7770
Disk space: 14 GB