VPN stands for Virtual Private Network... VPN allows you to connect to the desired server not from your Internet location (IP / country), but on the other - usually, the location can be selected manually or set automatically by your VPN provider.
When you visit a website, for example, through a browser, the website owner can see where you are from. Sometimes, based on the user's location, the website owner is forced to restrict certain content for him. This can be circumvented by using a VPN, which makes it appear as if the user is accessing the website from a different location (country).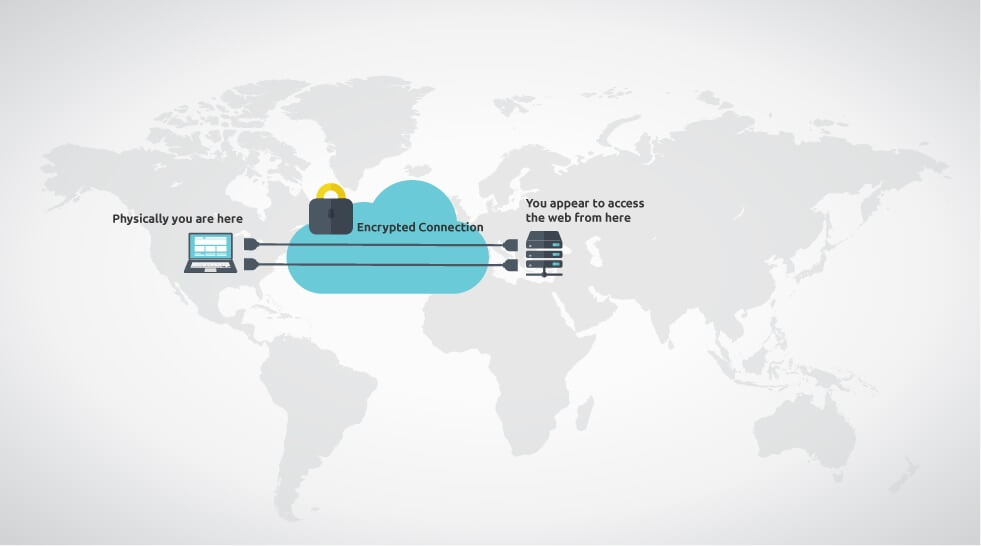 As shown in the image above, you can physically be in one location, but using a VPN it will appear that you are accessing the website from a different location. It's worth mentioning that VPN providers use encrypted connection.
VPN providers simply let you connect to their network and use it. When you visit a website, the data from the website is first sent to your VPN provider and only then sent to you. This way you can hide your IP address from the website.
Which VPN providers to use?
There are many free VPN providers out there. Depending on your needs, you can upgrade to a paid VPN provider, but in general, most free packages should work for you.
Our selection of 3 free VPN providers:
WindScribe
tunnel Bear
Speedify
Each of the above VPN providers have free plans and features. But they all do their job. There are more VPN providers out there. You can do your own research.